Make Work Easier
Visualise your data and work collaboratively.
Discover more by joining our free visual collaboration seminar
Enabling people and data to work in harmony
Roelto helps people to visualise and understand their data in a collaborative way.  Our integrated data visualisation and collaboration approach is transforming the way people and businesses work together.  See why businesses of all sizes across multiple sectors trust Roelto to help them be more visually collaborative.
"I can recommend Jason/Roelto without hesitation for any complex change initiative requiring collaboration."
John Brophy, Strategic Improvement Lead – Finance & IT, ActionAid International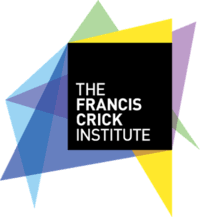 Visual Collaboration Seminar
Discover how integrating your physical, data and digital collaborations enables you to uncover insights, simplify complex decision making and increase business performance.
Your partner to build a visual collaborative culture
Businesses are working more online with other external business partners, people are working remotely and need to share data and information quickly and in an easy to understand format.  Roelto helps organisations improve their collaborations, increase performance and accelerate innovation to create new value.  To learn more download our Business Collaboration Guide.
Visual Collaboration for everyone
Collaborative data driven views for everyone
What we do for our clients
Visualise your data and collaborate using R-VCS, powered by SharpCloud
Roelto Visual Collaboration Solutions (R-VCS) are powered by SharpCloud, a data visualisation and collaboration platform.  R-VCS  are industry and user case specific applications that are preconfigured, ready for you to use instantly.
Discover more about Visual Collaboration
Deciding whether the benefits a project could potentially deliver is good enough for it to start or not, is always…
Read Article
Ready To Take Your Data Visualisation and Collaboration to the Next Level?
Contact Roelto Today By Clicking the Button Below or Call Us On +44 (0) 845 519 5934