Data Visualisation –
for everyone
Turn your data into visual collaborative actions with R-VCS, powered by SharpCloud visual collaboration platform
Let R-VCS SharpCloud put your data to work
If you are frustrated with silos of data, endless spreadsheets and poor quality data, our R-VCS applications, powered by SharpCloud will help you visualise your data, uncover insights and support collaborative working.
Visual Collaboration Gap Analysis
This facilitated gap analysis will help you to identify the gaps and opportunities in your organisational business intelligence, data visualisations, reporting and collaborations.
Connect and organise your data
Quickly and easily connect to your data whether it's in spreadsheets or other data sources.  R-VCS assesses your data, automatically puts into a data attribute type and checks it so you can visualise it instantly.
"SharpCloud is a very good tool. You can organise your work, projects, ideas, strategy, roadmap whatever your organization is working on or planning to. In organisations that are widely spread and across the globe it is the perfect collaboration tool."
Dimitris Chatzgoolou, International IT Manager at ActionAid
Multiple Data Driven Views
Share and visualise your data in a view that is right for your audience.  Create specific views that answer your audiences questions, enabled by standard views, enhanced by business user friendly filters and various widgets to help you tell your story simply and effectively.
R-VCS / SharpCloud enables your teams
Our simple role based subscription enables everyone to collaborate with your data based on their current roles and responsibilities.
Administrator
Manages packs, teams, stories and user subscriptions.
Editor
Creates user cases, (Stories), configure views and data updates.
Viewer
Can access Stories and interact with the views and dashboards.
R-VCS | SharpCloud Chat Bot
If you have a question about a R-VCS App or SharpCloud enter your question in the chat bot opposite.  Enter Hello or Hi and return to initiate the chat then ask your question. For example "What is SharpCloud Enterprise."  The chat bot will provide an answer.  You can ask another follow on question or a different one.
If you still need help please click here to Contact Roelto – set up a meeting raise a support ticket, or Get In Touch directly.
What we do for our customers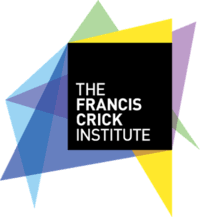 Start Your R-VCS / SharpCloud Trial for Free